Drugs or Demons? Teenager Found Biting Off Man's Face in Florida Murder Case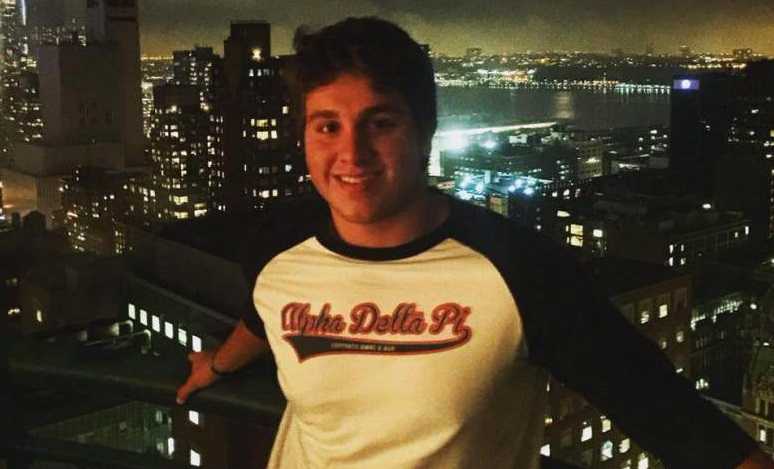 The Martin County Sheriff's Office is working to make sense of a double murder case in Tequesta, Florida, where a teenage suspect was found biting off a man's face.
According to reports, neighbor Jeff Fisher called 911 after he had been stabbed trying to stop an attack on 59-year-old John Joseph Stevens III and 53-year-old Michelle Karen Mishcon.
When police arrived on the scene, they found 19-year-old Austin Harrouff on top of Stevens and pulling the skin off his face with his teeth. Sheriff William Snyder told reporters that Harrouff was also "grunting and growling," and "making animal noises."
"When [the officer] got there, she realized that the offender was actually biting the victim in the face and causing what turned out to be some substantial trauma to his face from bite marks," he told NBC Miami.
Police made several attempts to pull Harrouff off Stevens.
"Somebody not feeling pain, not responding to a dog bite, repeated stuns from a taser, taking three to four deputies and officer dog to get him off—that's somebody with a lot more strength than you would normally encounter," Snyder told CBS12.
The deputies were eventually able to pray Harrouff away and took him into custody. He is now in the hospital in stable condition.
Stevens was pronounced dead on the scene, and Mishcon was discovered deceased in the garage.
Fisher was airlifted to St. Mary's Trauma Center where he underwent emergency surgery for his stab wounds.
Snyder said that Harrouff didn't know those he attacked.
"It's inexplicable," he told reporters. "One of the first things we try to do at a crime scene is try to understand the motive of the offender, because it is the motive of the offender that gets us going in the right direction. In this case, we can't establish a motive; it's 'I don't know.'"
Police are now investigating to determine if Harrouff was under the influence of drugs.
"We will be doing sampling of his blood to see if there was flakka or bath salts, which are known to cause what we call the excited delirium, and he did have some indications that we might be working with that," Snyder said.
"Obviously we don't know what predicated these acts," attorney Michelle Suskauer, who will be representing Harrouff, told the New York Daily News. "But certainly, there are mental health issues that are going to have to be investigated here. We don't know if anything is going to show up on toxicology or not."
"I've got a psycho side and a normal side. I've lost my mind; help me find it," Harrouff had written on his YouTube channel.
Other reports of similar instances have occurred in recent years. As previously reported, in 2012, witnesses reported seeing 31-year-old Rudy Eugene dangling from one of the light poles of a Miami causeway "acting like Tarzan," and then pummeling 65-year-old Ronald Poppo, who was sitting in the shade on the sidewalk.
Eugene began stripping away the man's clothing and tore at his face with his teeth. The attack lasted approximately 18 minutes before he was shot dead by police. Officers on the scene state that when they ordered Eugene to back away from Poppo, he turned at them and growled. Other eye witnesses say that he was acting "like a rabid dog."
Toxicologists only found marijuana in Eugene's system. ChristianNews