Tony Campolo Comes Out of Closet for 'Full Acceptance' of Homosexuality in Church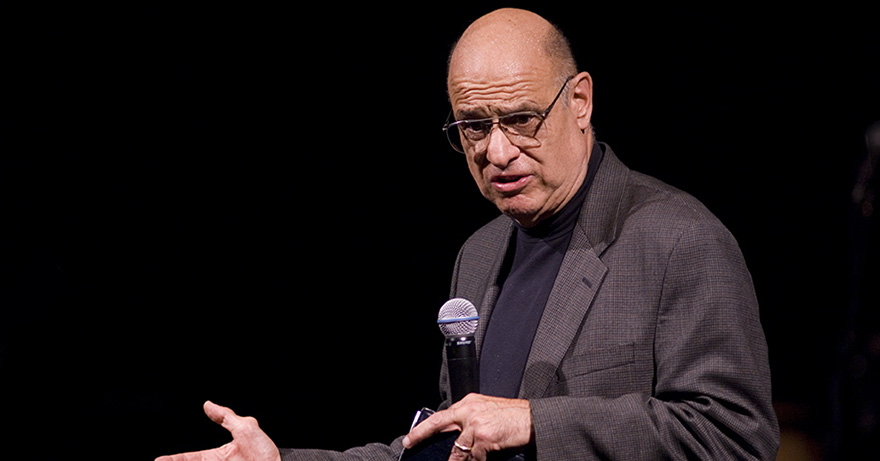 PHILADELPHIA — False teacher Tony Campolo announced on Monday that he has decided to endorse and speak out for the inclusion of open homosexuals in the Body of Christ.
"It has taken countless hours of prayer, study, conversation and emotional turmoil to bring me to the place where I am finally ready to call for the full acceptance of Christian gay couples into the Church," he wrote in a statement posted to his website.
As previously reported, Campolo serves as one of the leaders at Mount Carmel Baptist Church in West Philadelphia, which is part of the National Baptist Convention USA and American Baptist Churches USA. In the 1990's, he served as a spiritual adviser to then-President Bill Clinton, including during the Monica Lewinsky scandal.
Campolo's wife, Peggy, is a homosexual activist and believes that the Church should be accepting of same-sex "marriage." He explained on Monday that his wife is one of the reasons why he has decided to endorse acceptance of homosexuals in Christianity.
"Because of my open concern for social justice, in recent years I have been asked the same question over and over again: Are you ready to fully accept into the Church those gay Christian couples who have made a lifetime commitment to one another?" Campolo outlined. "One reason I am changing my position on this issue is that, through Peggy, I have come to know so many gay Christian couples whose relationships work in much the same way as our own."
"Our friendships with these couples have helped me understand how important it is for the exclusion and disapproval of their unions by the Christian community to end," he continued. "We in the Church should actively support such families."
Campolo said that he also also come to the belief that homosexual temptation is not a choice.
Connect with Christian News
"As a social scientist, I have concluded that sexual orientation is almost never a choice and I have seen how damaging it can be to try to 'cure' someone from being gay," he explained. "As a Christian, my responsibility is not to condemn or reject gay people, but rather to love and embrace them, and to endeavor to draw them into the fellowship of the Church."
The author and speaker said that the hymn "Just As I Am" should be considered as including "my gay and lesbian brothers and sisters" to be however they want. Although he noted that he could be wrong in his conclusion, Campolo compared the matter to the acceptance of women preachers in the Church, as well as the inclusion of those who are divorced and remarried.
"I am afraid we are making the same kind of mistake again [in our interpretation of Scripture], which is why I am speaking out," he wrote. "I hope what I have written here will help my fellow Christians to lovingly welcome all of our gay and lesbian brothers and sisters into the Church."
As previously reported, Campolo is regarded as being a mystic as he teaches that his "intimacy with Christ was developed gradually over the years, primarily through what Catholic mystics call 'centering prayer.'"
He asserted in his 2008 book "Partly Right" that the Bible is not without error, as "an evangelical has a very high view of Scripture though not necessarily inerrancy," and has also commented to reporters that he believes non-Christians might go to Heaven.
"[W]e do not know who Jesus will bring into the Kingdom and who He will not," Campolo told the Edmonton Journal in 2007. "We are very, very careful about pronouncing judgment on anybody. We leave judgment in the hands of God and we are saying Jesus is the way. We preach Jesus, but we have no way of knowing to whom the grace of God is extended."
On April 13, in an article entitled "Why Christians Should Vote for Hillary," Campolo called upon Christians to vote for Clinton as president. His son, Bart, is the humanist chaplain at the University of Southern California. ChristianNewsNet